Data Engineering
Build next-gen data solutions that are scalable and sustainable.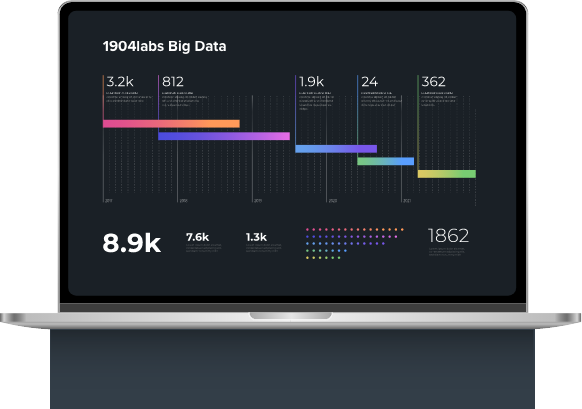 ---
Our team of talented, innovative engineers partner with you to develop highly performant, scalable, and maintainable data solutions to transform your business into a data-driven enterprise.
Request a strategy session
---

DATA GOVERNANCE SOLUTIONS

Manage metadata, access, and security
Eliminate organizational data silos
Comply with California Consumer Privacy Act (CCPA), General Data Protection Regulation (GDPR), and other regulations

MAINTAINABLE AND EFFICIENT DATA PIPELINES

Leverage open source tools to enable efficient stream or batch processing of your data
Standardize and enrich data in transit

PRODUCTION READY DATA PLATFORMS

Employ comprehensive modeling in order to efficiently store and query your data
Enable access to data via APIs, analytics tools, and SQL
Create data warehouses and data lakes

RESEARCH, DESIGN, AND DATA STRATEGY

Assess data maturity and develop roadmaps
Prove out pipelines and platforms quickly in the cloud
Evaluate different frameworks or cloud services
How We Do It
Combining our HCDAgile approach with data engineering means that we get to the human element of your data challenge. We help you solve the right problem and create a solution to fit your users' specific needs. Even if your project doesn't have a user interface, the functional and business needs can benefit from HCDAgile. Understanding the purpose behind your data and how users will ultimately interact with that data dramatically influences the design of the underlying databases and platforms.
1904labs is on the leading edge of integrating Data Engineering and human-centered design to build data solutions tailored to users.
Request a strategy session
Technical Expertise
Our software engineers are experts in a variety of modern stacks, a sampling of which are below. We meet you where you are technologically to build software solutions your team can maintain, support, and extend in the long run.
---